This floral kimono is stunning with its garden print and butterflies. The product picture is the one listed, the second photo is of the model wearing two pieces together.
There is no stretch so we recommend going up one size for the best fit.
50% Polyester 35% Rayon 15% Polyamide
The pictures do no justice to the beauty of this vest. The pearl inspired buttons and the beautiful pocket (which was added after the model shoot) make this just the piece to make a statement to any outfit.
100% Polyester
Wash in cold and hang to dry
Made in Turkey
This military style jacket is gorgeous with a tough edge.
100% Cotton
Hand wash in cold and hang to dry.
This dress is a great piece for the summer. Nice and cool to wear when the weather is hot.
92% Viscose
8% Elastane
Made in Turkey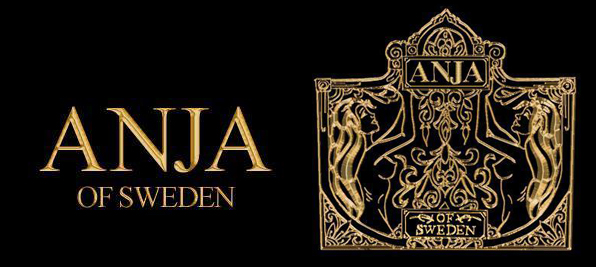 Original fashions designed by Anja
Over 30 years experience in fashion design
Most Fabrics imported from Italy
Clothing manufactured right here in Canada
European designed Jewellery and Accessories
CREATING ELEGANT APPAREL AND ACCESSORIES FOR WOMEN
Anja of Sweden is a fashion designer that was established in 1986. Feeling very privileged that her daughter, Sabrina, has become part of this business. We take deep pride in selecting amazing other designers that have become a big part of our business, just like family.