Our black tunic dress with gold shoes! It's a stunning piece that is breathable and comfortable.

92% Viscose 8% Elastane

Made in Turkey
Wash in cold and hang to dry.

This is such a funky black mesh jacket with a Victorian castle vibe .

100% Polyester.
Made in turkey.
Hand wash gently in cold water and hang to dry.

This jacket has a bold pumpkin spice colour. It's super soft and feels so luxurious on.

90% Polyester 10% Elastane

Wash in cold and hang to dry.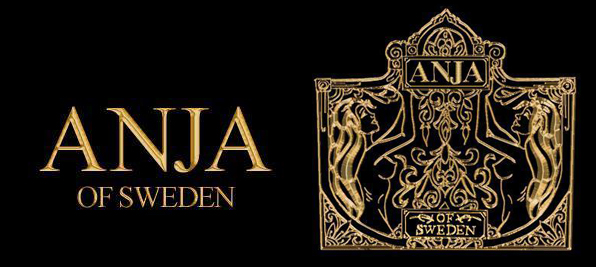 Original fashions designed by Anja
Over 30 years experience in fashion design
Most Fabrics imported from Italy
Clothing manufactured right here in Canada
European designed Jewellery and Accessories
CREATING ELEGANT APPAREL AND ACCESSORIES FOR WOMEN
Anja of Sweden is a fashion designer that was established in 1986. Feeling very privileged that her daughter, Sabrina, has become part of this business. We take deep pride in selecting amazing other designers that have become a big part of our business, just like family.